John Vallance is a family-owned business with over 100 years of experience in the seafood industry.
With a move to custom-built premises at the new Glasgow Fish Market, plus plans to expand its export market, the company decided it was time to take a fresh look at its brand identity and website.

Dynam developed a marque and tagline to reflect both a prestigious business founded in 1890 and a company that adapts to the times. The marque, in sea tones of blue, turquoise, and white, establishes a visual link with the company business, while the fluid interplay of typefaces suggests the movement of the sea and the variety of fresh fish the company has to offer.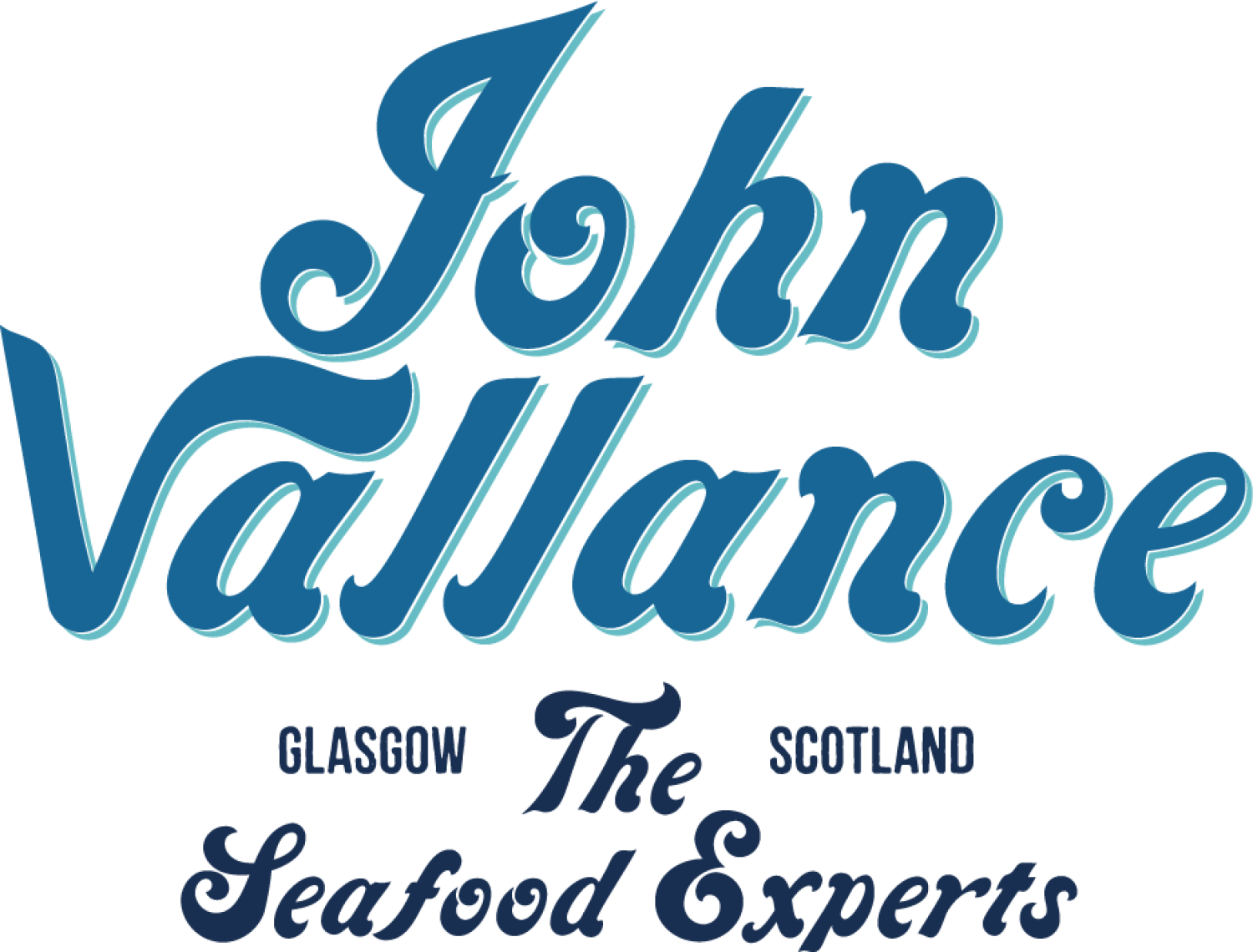 The overall look and feel are instantly recognisable and perfectly capture John Vallance's personality: traditional, offering personal values while maintaining a distinctly global and forward-thinking outlook.
Photography
Our team of creative thinkers are skilled at selecting and briefing photographers in order to communicate brands in exciting ways. Dynam worked with a fantastic Glasgow-based photographer to create a collection of high-quality images that could be used throughout the media mix in order to strengthen the John Vallance brand. We were delighted with the results, and the photography successfully brings the brand to life and makes the business stand out from the competition.
Website design and build
Once the John Vallance brand refresh and photography were established, our team began building an exciting new website for the brand. Our design team extended the visual identity across the website, adapting the brand colour palette, fonts, and sea-inspired elements for online use. In addition to this, our marketing specialists carried out research to gain insights into how key customers would use the website which allowed us to create an effective, user-friendly website that caters to the target demographic and drives conversions.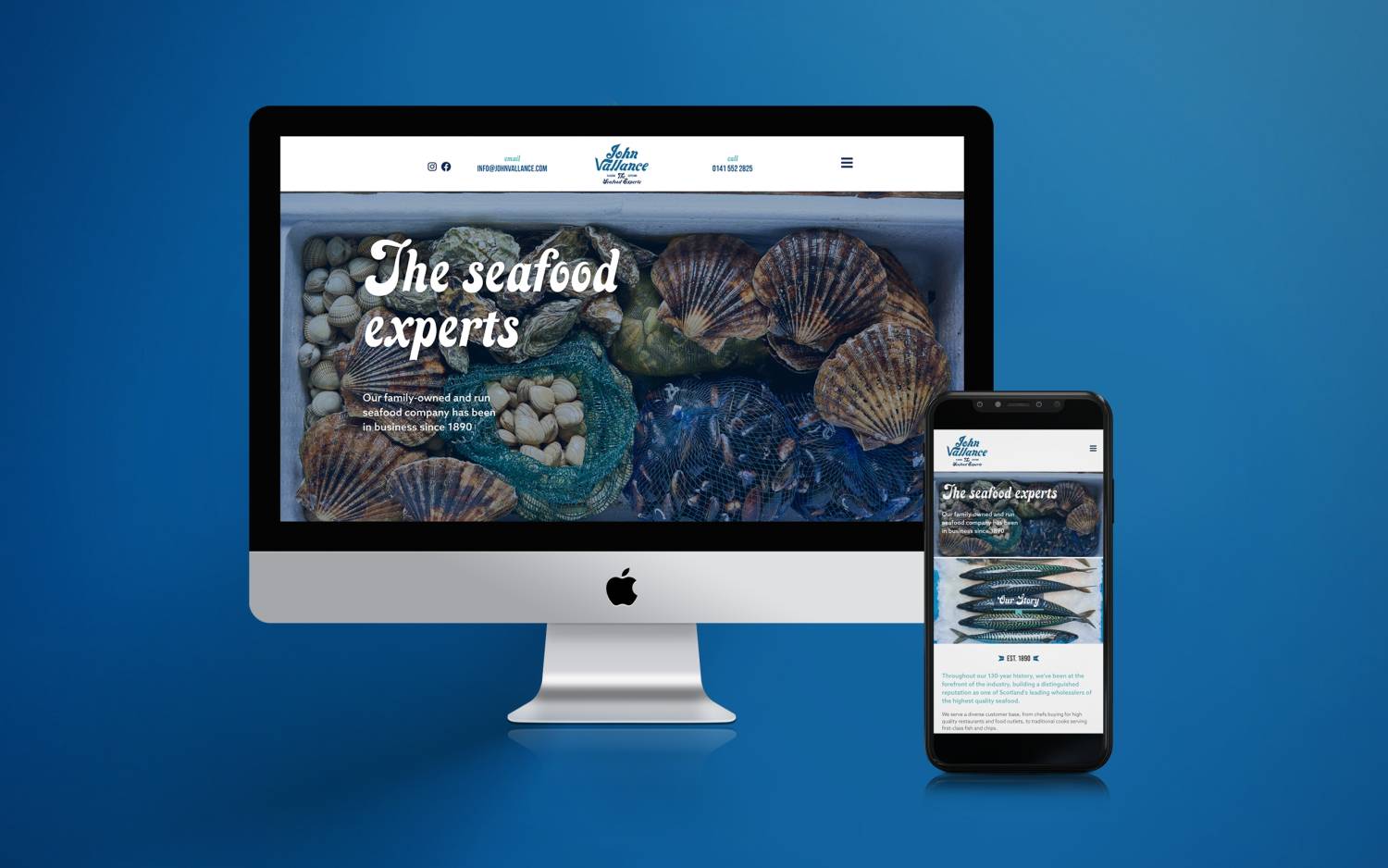 If you think that we could help you with any of the services mentioned on our website, we'd love to hear from you.